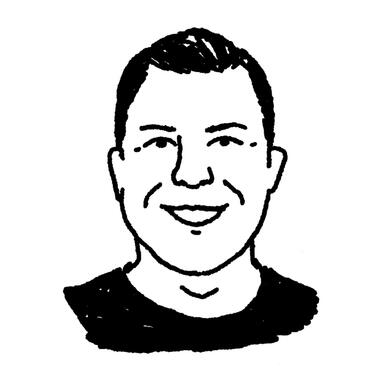 Matt Riopelle
Matt is a cofounder and partner to digitally-enabled food, beverage, and DTC lifestyle brands. His instincts for brand, marketing, and design build connections with consumers that stick.

Matt is fortunate to live in his favorite city in the world—Austin, Texas.
Matt makes a living creating strategy, design, and content for food, beverage, and DTC lifestyle brands that know that perception determines whether a customer is won or lost.

In short, Matt builds brands.

Matt has worked with food, beverage, and CPC brands like Wahaka Mezcal, Vital Farms, Amplify Snack Brands, Rethink Water, and Paleo Powder.

His also knows technology, having worked with with technology companies like Honeywell, Tresta, and Altschool and global media giants Condé Nast and AMC Networks.

Current personal projects include Endcap and Big Happy.
Accepting new clients on a case-by-case basis. Here's a few things that will make the decision easier:
You value quality over cost and speedYou think it can be done right the first timeYou believe creating the right perception is worth the investmentYou know it's the little details that matterYou're in it for the long game
Contact