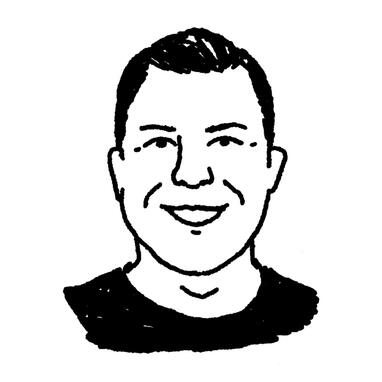 Matt Riopelle
A creative executive living in Austin, Texas. He's a producer, leader, and expert in the delivery of creative work.
Matt makes a living working with creative agencies and with brands that need strategic brand work.

Creative agencies value the increased confidence to position, price, sell, and manage their services.

Brands value knowing their business-critical ideas that need design, branding, and technology will ship on time and with the level of sophistication to succeed.

Matt has worked with technology companies like Honeywell, Tresta, and Altschool, large media companies Condé Nast and AMC Networks, and food, beverage, and CPC brands like Wahaka Mezcal, Vital Farms, Amplify Snack Brands, and Rethink Water.

Current personal projects include Endcap and Big Happy.
Accepting new clients on a case-by-case basis. Here's a few things that will make the decision easier:
You value quality over cost and speedYou think it can be done right the first timeYou believe creating the right impression is worth the investmentYou know it's the little details that matterYou're in it for the long game
Contact